Annual MSME Summit 2022
Pushing Sustainable MSME Growth in India and MSME Ecosystem Awards
05th December 2022 at FICCI- Federation House, Tansen Marg, New Delhi 
MSME Sector has been the backbone and the growth enabler of the country's economy for a long time. The sector has repeatedly shown its resilience and strength at difficult times. Especially during the outbreak of Covid pandemic, despite various struggles, MSME sector remained buoyant and even adopted new ways to carry out business activities.
While the performance of MSMEs is commendable, their challenges remain the same in terms of lack of knowledge, resources, and access to new markets. Lack of knowledge & resources have been the key impediments for MSMEs which hold them back on the way to sustainability. In the recent times, Government has launched various schemes and brought changes in policies to extend benefits to MSMEs but due to lack of knowledge and guidance, MSMEs have not been able to fully explore these changes in policies.
FICCI-CMSME, the MSME arm of FICCI sincerely understands the importance of the growth trajectory of MSMEs towards their sustainable development and keeping this in view, FICCI-CMSME is organising the Annual MSME Summit 2022 on the theme "Pushing Sustainable MSME Growth in India" as per following details:
Day & Date:       Monday, December 05, 2022
Timings:            10.30 AM – 04.15 PM
Venue:               FICCI, 1, Federation House, Tansen Marg, New Delhi
The objective of the Summit is to disseminate education in terms of policy reforms, supply chain enhancement and access to finance to reduce the information gap in this area for translating the potential into reality.
We have invited Shri Narayan Rane, Union Minister of MSME Government of India to join us at the Summit. Besides, Senior officials from the Ministry have also been invited to grace the occasion.
The key takeaways from the Summit for participants would be following but not limited to:
Connectivity with various Financial Institutions for raising funds under one roof
Detailed information about new schemes and guidelines of Ministry of MSME and other Ministries.
Business Development opportunities with Public and private Sector
Keeping in view that the Summit will not only provide you with an insight on the initiatives taken by the government but also an opportunity to learn business prospects, may I invite you to participate in the Summit.
You are requested to confirm your participation by registering at the following link:
https://ficci.in/registration/invitee-form.asp?evid=26372
In case of any further information required, you may get in touch with my colleague Ms. Medhavi Gupta at (PH) 011-23487498 E-mail medhavi.gupta@ficci.com ; cmsme@ficci.com.
There are Sponsorship Opportunities available as well. In case interested you may kindly contact for more information.
Looking forward to your active participation and with regards,
Hemant Seth
Treasurer - FICCI-CMSME & Director, FICCI
cmsme@ficci.com
Platinum Partner

Gold Partner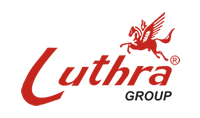 Exchange Partner